Editorial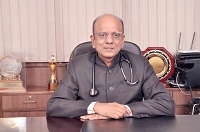 Dr K K Aggarwal, President CMAAO
8th October 2020Multispeciality
With input from Dr Monica Vasudev
1102: Masks and asthma patients
1. Exempting respiratory patients from compulsory face mask regulations cannot be medically justified, and doing so would place this already susceptible population at greater risk for COVID-19. 2. Beginning in May, the Spanish government made face masks mandatory in open- and closed-space public places; however, it exempted people with respiratory problems, or those who cannot wear masks for other health reasons. 3. The European Respiratory Society (ERS) committee suggested that there is no evidence to state that masks harm anyone, including those with asthma, chronic obstructive pulmonary disease (COPD), or other respiratory diseases...Read more »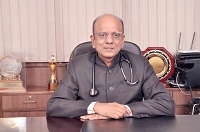 Dr KK Aggarwal, President CMAAO, HCFI and Past National President IMA
8th October 2020Cardiology
Cases:1M April 2, 2M April 15, 3M April 27, 4M May 8, 5M May 20, 6M May 30, 7M June 7, 8M June 15, 9M June 22, 10M June 29th, 11M July 4, 12M July 8, 13M July 13, 14M July 17, 15M July 23, 16M July 25, 17M July 29, 18M August 1, 19M August 6, 20M August 10, 21M August 16, 22M August 19, 23M August 21, 24M August 27, 25M August 30, 26M September 3, 27M September 7, 28M September 10, 29M September 14, 30M September 18, 31M September 21, 32M September 23, 33M September 28, 34M October 1, 35M October 4. Ground Zero: Wuhan - in live animal market or cafeteria for animal pathogens: 10th January; Total cases are based on RT PCR, 67% sensitivity. Coronavirus Cases: 36,033,001, Deaths: 1,054,036, Recovered: 27,140,033... Read more »

8th October 2020

Gastroenterology Hepatology Multispeciality
A recent study published in the Computational and Structural Biotechnology Journal reported that while the liver demonstrates remarkable resilience during aging, there is growing evidence that it undergoes all the cellular hallmarks of aging, which increases the risk of liver and systemic disease... Read more »
Hypertension Update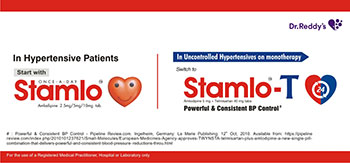 8th October 2020

Hypertension
Hypertension (HTN) is a major risk factor for cardiovascular mortality across the globe. There are several studies that have compared the safety and efficacy between different antihypertensive classes;... Read more »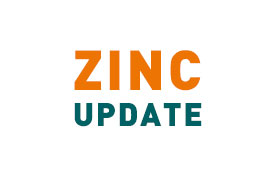 8th October 2020

Allergy & Immunology Multispeciality
In Ethiopia and several other developing countries, stunting is very predominant but the reason is poorly understood. Zinc is very important for growth and development but in such countries their diets often don't contain zinc in appropriate quantities or of necessary bioavailability... Read more »

News From All Specialities
8th October 2020

Business and Medicine Ophthalmology
Around 1 billion individuals across the globe are suffering from a preventable vision impairment or one that is yet to be addressed. Reduced or absent eyesight can have long-term effects on all aspects of an individual's life, including personal activities, interacting with the community,... Read more »

8th October 2020

Pathology & Lab Medicine Pulmonary Medicine
A vaccine against COVID-19 may be ready by the end of this year, said the World Health Organization Director-General, Tedros Adhanom Ghebreyesus, on Tuesday. WHO head urged all leaders for solidarity and political commitment to ensure equal distribution of vaccines,...Read more »
8th October 2020

Pathology & Lab Medicine Pulmonary Medicine
New Delhi: With a moderation in India's COVID curve, the average daily positivity rate has declined over the past three weeks (week on week) to 6.8% during September 30-October 6. The positivity rate was 9.2% during September 16-22. This is primarily driven by a fall in average daily new cases even as testing was increased... Read more »
8th October 2020

Emergency Medicine Pharmacists
The US Food and Drug Administration has made it clear that it will see two months of follow-up data after volunteers are given their second vaccine doses for clinical trials testing potential COVID-19 vaccines. This is going to make it difficult for any vaccine maker to apply for emergency use authorization by Election Day,... Read more »
8th October 2020

Pharmacists Emergency Medicine
According to a study published in the Annals of Clinical and Translational Neurology, over 80% of hospitalized COVID-19 patients had neurologic symptoms during their disease course. The retrospective Chicago-area study revealed that neurologic manifestations were present at COVID-19..Read more »
Condolence
We express our sincere condolences on the passing of Shri Pradeep Kumar B V.P. Sales and Marketing, Eros Division, Micro Labs Ltd.
We had the honor to know him and work with him. We send our thoughts and prayers to his family, friends and colleagues, during this difficult time.
May his soul rest in peace!
Medicolegal Corner
8th October 2020


Regulation 7.7 elaborates on the issue of signing professional certificates, reports and other documents. It states as follows: "Registered medical practitioners are in certain cases bound by law to give, or may from time to time be called upon or requested to give certificates, notification, reports and other documents of similar character signed by them...Read more »
eMedi Humor
8th October 2020


A police car pulled alongside a speeding car on the motorway. Glancing at the car he was astonished to see that the blonde behind the wheel was knitting! Realizing that she was oblivious to his flashing lights and siren, the cop rolled down his window and shouted "Pullover!"...Read more »
eMedi Quiz
8th October 2020


1. Propamidine.
2. Neosporin
3. Ketoconazole...Read more »
Lifestyle Updates
8th October 2020


• The definition of a standard drink differs in countries: US = 14-15 gm alcohol equivalent to 12 oz beer, 5 oz wine and 1.5 oz 80 proof liquor; UK 8 gm alcohol, Japan 19.75 gm alcohol and India 10 gm alcohol.
• A standard drink usually means a US drink. ... Read more »
8th October 2020


• More experiences of telepathy.
• More experiences of reverse telepathy.
• More spontaneous fulfilment of desires...Read more »
8th October 2020


Once there was a hardworking man who delivered bread as a living to support his family. He spent all his evenings after work attending classes, in a hope to improve himself and one day, find a better paying job. He seldom ate a meal together with his family, except on Sundays...Read more »
Medical Voice
2nd October 2020


Mumbai: Steroids, the latest class of medication given to US President Donald Trump, are a double-edged sword as far as Covid patients are concerned. Doctors said steroids could worsen the infection if given too early, but work like magic in critically ill patients. Traditionally associated with inflammatory...Read more »
Survey
Question 1 : Which of these courses would you pay for - You can select multiple options
How to modernize clinic
Growing your digitize you clinic and practice...Read more »
Question 1 : How confident are you that you could recognize and respond to a potential coronavirus case?
Very confident
Moderately confident...Read more »
Medbytes
From Other Newsletter
Dermatology
Intake of vitamin A may be associated with a lower risk of a common type of skin cancer, a study claims. The study of about 125,000 Americans found that people with the highest intake of vitamin A lowered their risk of squamous cell skin cancer by around 15 per cent.... Read more »

Nephrology
Calcium channel blockers (CCBs) are the choice of therapy for post-stroke patients. A large-scale prospective study of 2667 post-stroke hypertensive patients treated with cilnidipine assessed BP control and adverse reactions in the patients... Read more »
Orthopedics
The American National Sleep Foundation recommends 7-9 hours of sleep per day for adults 18 years of age and older. There has been increasing amount of research into the association between osteoporosis and sleep. Longer sleep duration has been tied to increased risk of osteoporosis.... Read more »
Pediatrics
The structure of the stratum corneum (SC) and corresponding skin barrier develops from before birth up to about 4 years of age. Understanding the evolution of skin barrier structure during the first few years of life is the first step to developing solutions for improved infant skin health... Read more »
Surgery
Patients that underwent weight-loss surgery lowered their risk of developing severe chronic kidney disease (CKD) and end stage renal disease (ESRD) when compared to conventionally treated patients, according to a study published in International Journal of Obesity... Read more »