Editorial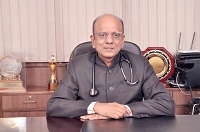 Dr KK Aggarwal, President CMAAO
15th December 2020Multispeciality
With input from Dr Monica Vasudev
1210: DG Alerts: Mucocutaneous manifestations of multisystem inflammatory syndrome in children: An array of mucocutaneous findings was identified in hospitalized children with multisystem inflammatory syndrome in children (MIS-C) or suspected MIS-C during the COVID-19 pandemic, reported a case series published in JAMA Dermatology. Of the patients assessed, 83% developed mucocutaneous changes, with the most common being conjunctival injection,...Read more »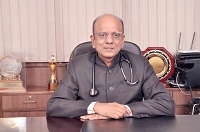 Dr KK Aggarwal, President CMAAO, HCFI and Past National President IMA
15th December 2020Multispeciality
Cases: 1M April 2, 2M April 15, 3M April 27, 4M May 8, 5M May 20, 6M May 30, 7M June 7, 8M June 15, 9M June 22, 10M June 29th, 11M July 4, 12M July 8, 13M July 13, 14M July 17, 15M July 23, 16M July 25, 17M July 29, 18M August 1, 19M August 6, 20M August 10, 21M August 16, 22M August 19, 23M August 21, 24M August 27, 25M August 30, 26M September 3, 27M September 7, 28M September 10,... Read more »

15th December 2020

Gastroenterology Hepatology Multispeciality
Non-alcoholic fatty liver disease (NAFLD) has a known association with obesity, which is known to be associated with metabolic syndrome (MS). The risk factors for NAFLD; however, in absence of obesity (leanness) are not appreciated. The present study assessed and compared the clinical characteristics,... Read more »
Hypertension Update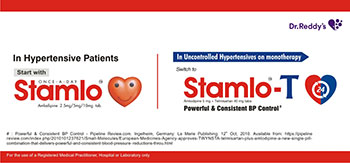 15th December 2020

Hypertension
Hypertension, a prominent cause of premature mortality, affects 1.13 billion people worldwide, though blood pressure (BP)... Read more »

News From All Specialities
15th December 2020

Business and Medicine Pathology & Lab Medicine
The WHO and UNICEF have cautioned that about 1.8 billion people have an increased risk of COVID-19 as well as other diseases because they use or work in healthcare facilities that lack basic water services. WHO Director-General Dr Tedros Adhanom Ghebreyesus said, "Working in a healthcare facility without water,... Read more »

15th December 2020

Pathology & Lab MedicinePulmonary Medicine
Chief adviser for the U.S. COVID-19 vaccine program has stated that the country expects to have vaccinated 100 million individuals with the COVID-19 vaccine by the end of March. The first vaccine was granted emergency use authorization by U.S. regulators on Friday night and the shipping was started on Sunday... Read more »
15th December 2020

Pathology & Lab Medicine Pharmacists
India recorded the lowest weekly death toll from COVID-19 in 5 and a half months (24 weeks) with 2,789 deaths reported over the past seven days. This represents a steep decline of 21% from the previous week. Fresh cases also reported a fall by 16% week-on-week to 2,07,317,... Read more »
15th December 2020

Pediatrics Pharmacists
The Ministry of Health and Family Welfare has released the initial findings from the fifth round of the National Family Health Survey (NFHS) 2019-20. The survey was conducted after a gap of nearly three years. The first set of findings has been released for 22 states and Union territories,... Read more »
15th December 2020

Pulmonary Medicine Pharmacists
The US Food and Drug Administration (FDA) has stated that the Pfizer/BioNTech COVID-19 vaccine is safe for individuals with any history of allergies, but not for those who might have a known history of severe allergic reaction to any component of the vaccine, thus clarifying its guidance on administration of the vaccine... Read more »
Condolence
We express our sincere condolences on the passing of renowned gastroenterologist Dr. Rajeev Khosla.
A gentleman in the true sense, he was a patron of IJCP, and the team has learned a lot from him during different interactions with him.
We send our thoughts and prayers to his family, friends, and colleagues during this difficult time.
Medicolegal Corner
15th December 2020


Yes. The National Board for Accreditation of Healthcare (NABH) Patient Charter has provisions for this. 5. Right to redress - • Patient has the right to justice by lodging a complaint through an authority dedicated for this purpose by the healthcare provider organisation or with government health authorities...Read more »

eMedi Humor
15th December 2020


A doctor is taking to a car mechanic, "your fee is several times more per hour then we get paid for medical care."
'Yeah, but you see, doc, you have always the same model! It hasn't changed since Adam...Read more »
eMedi Quiz
15th December 2020


a. Thrombosis
b. Fibrocystic disease
c. Fibroadenoma...Read more »
Lifestyle Updates
15th December 2020


• Keep your blood cholesterol less than 160 mg%. Even 1% reduction in cholesterol reduces the chances of heart attack by 2%.
• Uncontrolled diabetes and blood pressure can precipitate a heart attack. Keep these under check.
• Eat less, walk more... Read more »
15th December 2020


Offering help is the best service to the humanity. As per Sikhism, Sewa (unconditional service), Simran (meditation) and Satsang (company of good people) constitute the trio to acquire happiness and spiritual health. In Sikhism, Sewa is the main path for acquiring spiritualism. In Gurudwara,...Read more »
15th December 2020


When you see a couple fight or having a petty argument, what is the first thing that comes to your mind? Probably you think that you will never allow arguments to set in your relationship (especially when you get married),...Read more »
Medical Voice
15th December 2020


AHMEDABAD: The fight for survival has got tougher for coronavirus patients with doctors reporting an alarming incidence of mucormycosis — a rare and serious fungal infection with 50% mortality rate — preying on patients battling Covid-19 or those who recently recovered....Read more »
Survey
Question 1 : Which of these courses would you pay for - You can select multiple options
How to modernize clinic
Growing your digitize you clinic and practice...Read more »
Question 1 : How confident are you that you could recognize and respond to a potential coronavirus case?
Very confident
Moderately confident...Read more »
Medbytes
From Other Newsletter
Orthopedic
People with sarcopenic obesity (SO) have both low muscle mass, i.e., sarcopenia, and high body fat, i.e., obesity. These individuals are at a greater risk of metabolic diseases and physical disability when compared with people with sarcopenia or obesity alone... Read more »
Allergy-and-Immunology
Onset of allergic asthma has a strong association with childhood, but only a few studies have analyzed the relationship between the incidence of asthma from childhood to late adulthood and allergy. A new study published in BMC Pulmonary Medicine assessed....Read more »
Dermatology
Intake of vitamin A may be associated with a lower risk of a common type of skin cancer, a study claims. The study of about 125,000 Americans found that people with the highest intake of vitamin A lowered their risk of squamous cell skin cancer by around 15 per cent.... Read more »

Pediatrics
An article published in the World Allergy Organization Journal elaborated on how the skin barrier structure and function are essential to human health. The authors stated that unrecognized functions of epidermal keratinocytes show... Read more »
Surgery
Biofilm has often been cited as a key pathological factor in non-healing wounds. It therefore seems crucial to manage the biofilm in order to expedite wound healing and achieve the desired outcome. A study by Scully and colleagues compared the clinical and in vitro performance... Read more »